Advanced Diploma in Business with Specialization in
Events Management
Festivals and events are colorful offshoots of the growing tourism and hospitality industry. As travelers and tourists roam the world, they have become more discerning in what they wish to experience. Professional events managers are needed to put together events, festivals, conventions, exhibitions, and other affairs that enrich the experiences of travelers and tourists.
The Events Management program opens to those interested in the events business, the world of business travel, meetings, incentives, conventions, and exhibitions. It instills in students the capabilities and knowledge needed to succeed in events management. It develops perceptive skills and novel thinking required to plan out excellently-executed events, festivals, and other similar affairs.
Study Path
The course provides an intensive design curriculum, with the ultimate aim to teach and guide you through all the core aspects of interior design. The main design studios offer you the creative opportunity to study a variety of interior situations. Alongside the design studios are numerous supporting modules, aimed at fine tuning your technical skills. In your first year modules are concentrated on teaching the fundamentals of design and in order to express your ideas visually you will be taught various different techniques such as Photoshop and Illustrator for compositional layouts to advanced 3D rendering and animation software.
Basic skills such as sketching and perspective drawing are also taught in the first year. After the first year there will be more advanced areas, such as environmental lighting and budget and costing, culminating in the final term of an internship period, where students discover what it is really like to work as an interior designer.
Job Opportunities
Graduates of the Events Management program can start their careers as:
Banquet sales assistants (entry level) in hotels, restaurants, resorts, and similar firms, progressing up to corporate sales managers or group managers.
Festival coordinators (entry level) in events management organizations, marketing and promotions firms, nongovernment organizations, or government agencies, progressing up to festival or events managers.
Meeting or exhibition coordinators/planners (entry level) in hotels, restaurants, convention centers, resorts, and other similar venues, progressing up to BTMICE managers.
Business travel account officers (entry level) in travel agencies, hotels, convention organizations, government agencies, other similar institutions, progressing up to corporate travel account managers.
In the long run, events management graduates may reach the upper levels of corporate organizations and handle positions like marketing and sales vice-president, vice-president for operations, chief operations officer, or even chief executive officer of any events management, or related or corollary organization. Alternatively, they may consider starting their own entrepreneurial ventures in events management.
Subject Listing Term 1-8 (Advance Diploma)
TERM 1
PRINCIPLES OF ECONOMICS
This course is designed to provide students with an in-depth understanding of the importance of economics in the business environment. In this course, students are exposed to microeconomics: a local or individual perspective, and macroeconomics: a broader more holistic perspective, to promote a well-balanced approach to the understanding to impact of economics and economic theory.
PRINCIPLES OF ACCOUNTING
This course is designed to provide students with a solid foundation in the dynamic and growing field of accounting. Students are exposed to both the theoretical and practical aspects of accounting and they should be able to outline the importance of accounting and budgeting to the start-up, growth, and competitive development of a company./p>
BUSINESS COMMUNICATIONS SKILLS PART 1
This course is an introduction of basic communication concepts and principles, the personal computer, and the Internet, namely communications and the security. The fundamental skills acquired will equip the students with basic PC skills for business communications when they progress to the Part 2 of this module where they will be required to write reports and letters, resumes, create presentations, and formulate spreadsheets for data analysis.
TERM 2
PRINCIPLES OF MARKETING
This course will introduce students to key basic concepts in marketing and will focus on critical competitiv strategies for generating and meeting customer satisfaction. Additionally, the course will focus on the activities used to implement marketing strategies created to meet customer needs and expectations.
MANAGEMENT THEORY AND APPLICATION
This course explores the processes and functions of management. Students will be given the opportunity to explore traditional and modern management theory and the planning, organization, leadership and control (POLC) approach to management. The course will promote an understanding of management from a holistic perspective and will examine local, international, and global management practices.
BUSINESS COMMUNICATIONS SKILLS PART 2
This course focuses on the key business communication skills necessary for the effective and efficient operations in today's technological and complex business environment. Students will be introduced to basic communication concepts and principles including developing an understanding of the importance of both verbal and non-verbal communication skills both in academic and business settings. Students will have opportunities to apply their newly acquired communication skills in small and larger group settings and both in creating effective documents and presentation skills appropriate to different business contexts. Additionally, students will learn the APA referencing style, resume writing skills, and interview skills.
TERM 3
MANAGEMENT AND ORGANIZATIONAL BEHAVIOR
Management and Organizational Behavior is the study of the structures of organization as well as the study of people's behavior. Major changes and trends such as globalization, ethics, diversity, and TQM are taking place in organizations, and these will determine the way organizations respond to the needs of its stakeholders. This course will focus on facilitating an understanding of M&OB concepts as they relate to the building the skills-base of individuals and organizations in terms of organizational efficiency, effectiveness, and competitiveness.
BUSINESS STATISTICS
The Business Statistics course introduces students to a range of statistical techniques that are appropriate for and applicable in business practice and decision-making. Students should develop an understanding of how the appropriate use of statistical techniques can add to the value of research done in a business context.
BUSINESS INFORMATION SYSTEMS
Many traditional business processes have been transformed by the digital economy. This course introduces students to information technologies that are used to create and enhance both competitive positioning and effective management practices in business and commerce.
TERM 4
HUMAN RESOURCE MANAGEMENT
This course focuses on the theory and practice of the effective management of human resources to achieve organizational goals and objectives. HR professionals and line managers should understand how best to select, recruit, deploy, train and develop, assess and reward people who work for them, and should understand the complexities of managing change.
ACCOUNTING AND FINANCE FOR DECISION MAKING
This module focuses on the use of accounting information for financial decision-making, and topics covered include stocks transactions, dividends, bonds payables and investment in bonds. It also focuses on the use of accounting information for planning and control and decision-making and includes relevant costing, performance evaluation involving return on investment, transfer pricing, and budgetary control. The subject is designed to provide students with a basic understanding of the cash flow statements, the management of capital expenditure and capital investment decisions.
CUSTOMER RELATIONSHIP MANAGEMENT
This course covers customer relationships management (CRM) and the customer driven, market-based management practices that assist an organization in attracting, satisfying, and retaining customers' profitability. The learners will learn the skills to utilize CRM more accurately in evaluating the marketplace; evaluate competitors and determining the lifetime value of the customer
TERM 5
CORPORATE COMMUNICATIONS
This subject aims to show students the importance of creating a coordinated corporate communication system, and how organizations will benefit with important strategies and tools that few companies in the world are using yet.
It demonstrates what companies need to know about advanced communication strategies to stay one step ahead of the competition. Corporate communication involves much more than just motivating employees and dispensing good PR. It represents a tool to be leveraged and a process to be mastered.
TThis course shows managers and executives of the future how to communicate effectively with fellow employees from the mailroom to the boardroom, and even between organizations and across industries. It demonstrates an easy-to-follow map of the world of corporate communication, with workplace-tested approaches for addressing common challenges.
It uses careful analyses and real-world examples and case studies from leading organizations.
OPERATIONS AND QUALITY MANAGEMENT
This course has been developed to promote an understanding of key concepts of quality management as it applies to today's organizations. Students will be exposed to the different frameworks of studying operations management and production as organizational functions. Topics covered include the survey of forecasting methods, production planning, inventory management, quality management, project management, supply chain management, and JIT anufacturing.
PRINCIPLES OF BANKING AND FINANCE
This subject outlines the key principles and underpinnings of the banking and finance environment. The course material examines the taxonomy of financial institutions and the structure of financial markets. It aims to promote a comprehensive, sophisticated understanding of the different financial systems. Further, the course enables students to appreciate and contrast bank-based systems and market-based systems. It also aims to provide an understanding of regulatory systems and financial markets.
TERM 6
INTRODUCTION TO EVENTS MANAGEMENT
This module is designed to provide students with an introduction to the concepts of event planning and management. Students are exposed to the key areas required for staging an event, covering the whole process from creation to evaluation. It looks at the concepts involved with event planning such as planning, stage management, and logistics management, marketing and promotion, event evaluation and reporting.
EVENTS SPONSORSHIP
This subject provides you step-by-step guidelines for attracting, signing, and keeping sponsorship for any mega events. It also teaches you the various successful strategies and tools in maintaining your company's competitive edge. Topics that will be covered include marketing mix, making a proposal, selling sponsorships, and, of course, closing a deal.
BTMICE
This subject gives the students a good insight of the importance of MICE in the tourism and hospitality industry. Topics that will be covered in this specific sector of the industry include the following: history, structure, different players of the MICE industry, technology, types of events and special requirements, scope of the MICE industry and sponsorship.
TERM 7
MARKET RESEARCH TECHNIQUES
This course introduces a range of marketing research techniques and describes how each stage of the research process is conducted while at the same time considers the strengths and weaknesses of each technique. This course brings the practical aspects of marketing research into the classroom.
STRATEGIC MANAGEMENT
This course introduces students to the theory, skills, and techniques of Strategic Management. It examines the strategy analysis and formulation process. Students will develop an understanding of the principles behind corporate strategic thinking and the practical implications of decisions that are made. Critically, the course is developed to promote an understanding of how organizations can best understand their strategic environment in context of increasing change.
MEETING AND EVENT PLANNING COORDINATION
This module examines the full event planning process and provides the tools and strategies to effectively procure, organize, implement, and monitor all the products, services, and service providers that will bring an event to life. It is accompanied with real-world examples, technology tips, and exercises to be a professional coordinator. Professional event coordination is a valuable resource for every professional who works in events including event managers, caterers, event planners, and hotel and food and beverage managers.
TERM 8
INTERNSHIP
This module is intended to bring together all of the learning undertaken in the Advanced Diploma program and apply them in a working environment. Students will apply concepts and principles learned in other courses to real situations.
FINAL PROJECT
This project is intended to be the culmination of learning undertaken in the Advanced Diploma program through the completion of an appropriate project and a written project report. The project provides an opportunity for students to define and to manage a self-contained task, which requires the use of cognitive, and project management skills. Students will apply concepts and principles learned in other courses to real situations.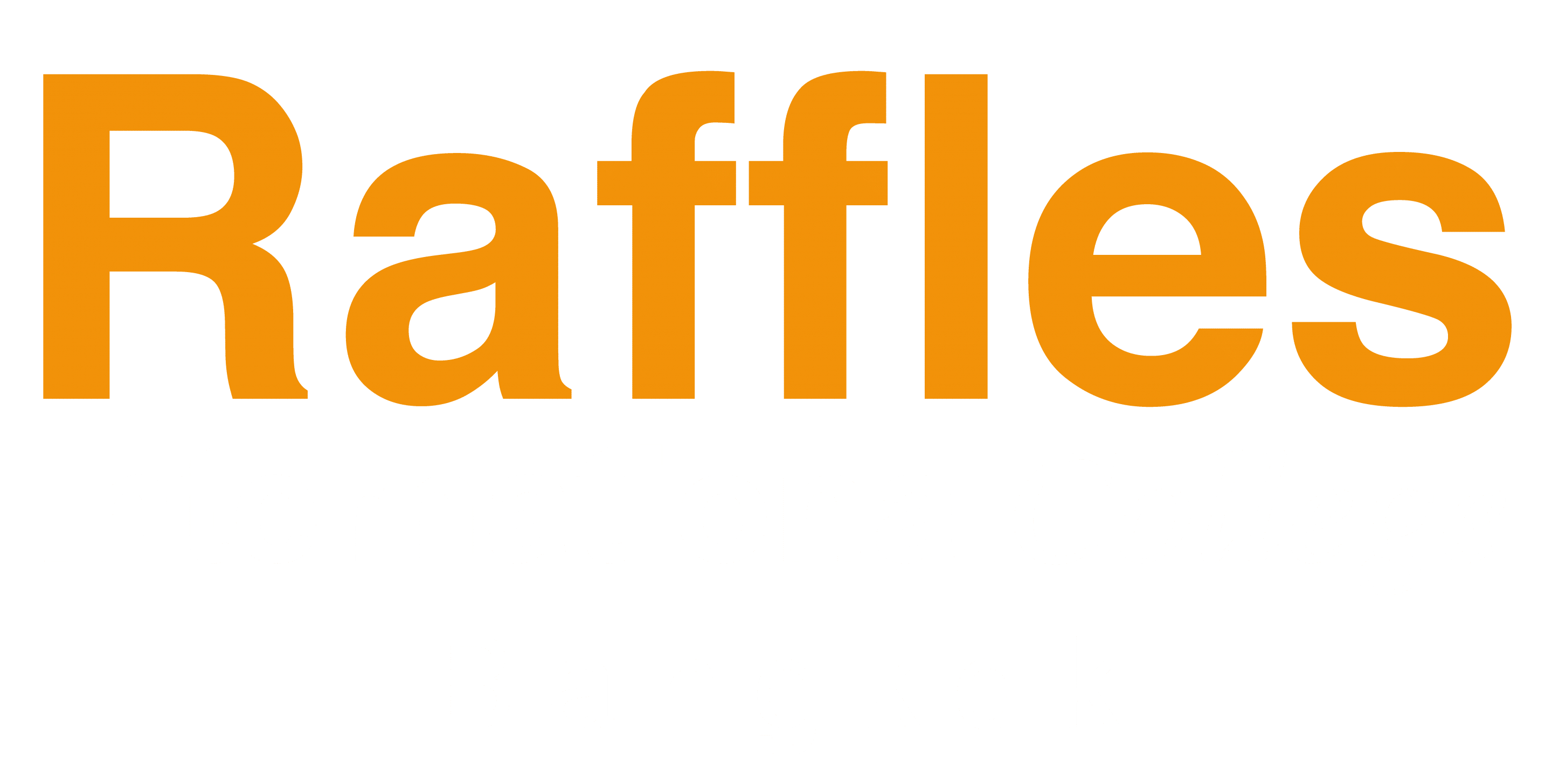 (+66) 6 - 3226 - 9333
(+66) 2 - 021 - 5666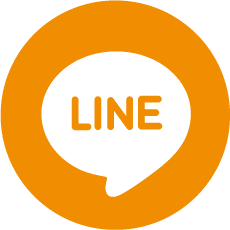 info@rafflesinternationalcollege.ac.th