Starting in 2019, RIC has extended and enhanced its range of scholarship opportunities for local and international candidates.
As part of Raffles International College's philosophy, the college rewards excellence in academics and talented. Students who are awarded a scholarship should be outstanding students with good behavior. They should have a good academic standing and never have broken the Code of Student Conduct
Raffles International College is committed to recognizing effort and excellence in learning through its Academic Scholarship program awarded each year to newly enrolled students. A number of scholarships support academic performance through financial aid to motivated as well as talented students.
Students awarded any scholarship need to comply with the conditions outlined in the RIC scholarship agreement, which has to be signed by the student before program commencement.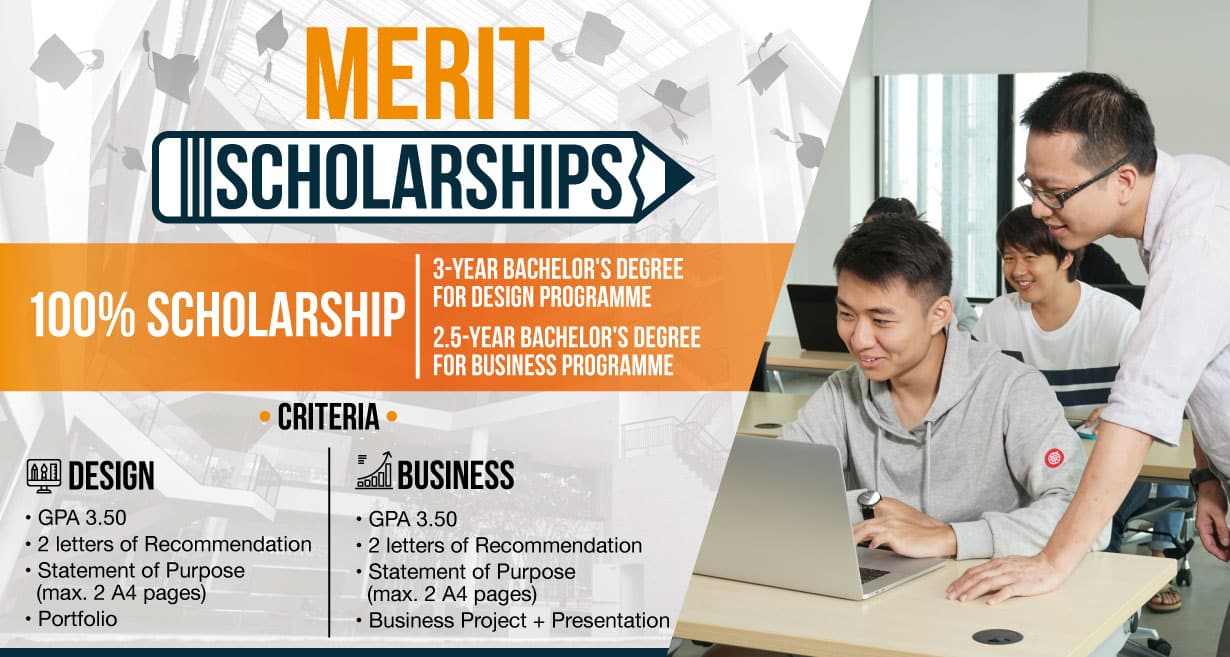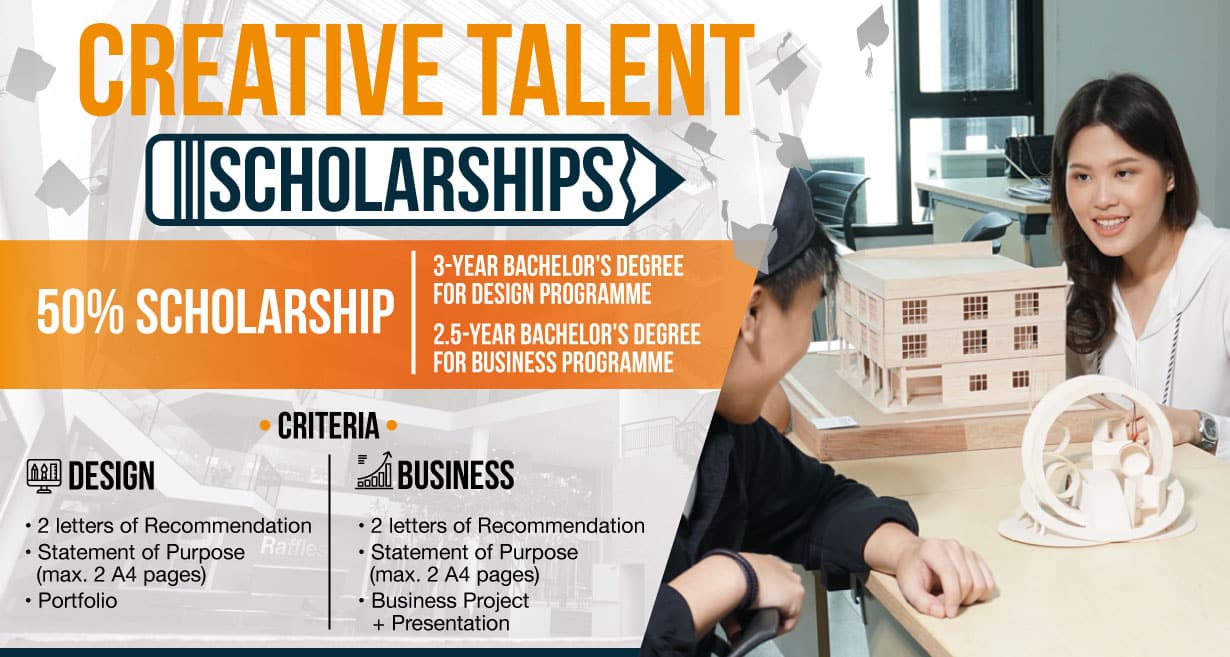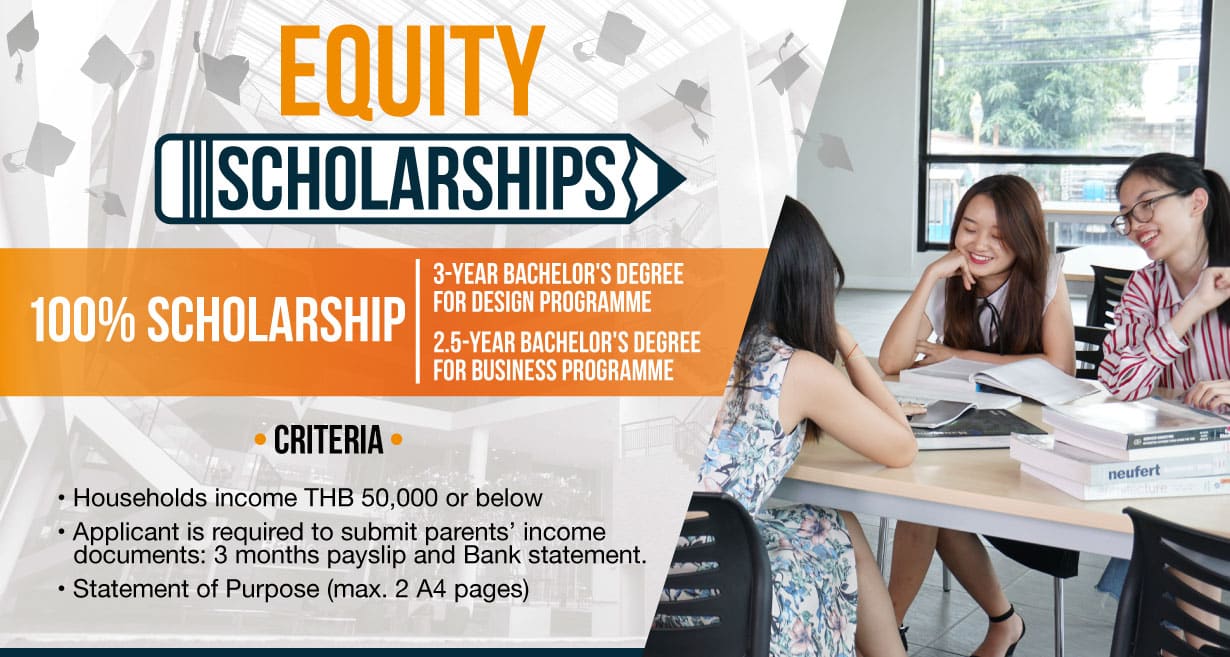 TERMS AND CONDITIONS
All Scholarship applicants must meet entry requirements before submitting application.

All Scholarship applicants will be selected by the Raffles Scholarships Committee and the decision of the committee is final. No correspondences will be entertained.

Shortlisted applicants of Merit Scholarship , Creative Talent Scholarship , Post Graduate Scholarship and Equity Scholarship will be required to go through an interview & submission of portfolio (Design programs Only) or Project Presentation (Business programs only) before being awarded the Scholarship.

Successful Scholarship applicants will not be entitled for any other grants, rebates or scholarships from Raffles International College (RIC), Bangkok.

Successful Scholarship applicants except Equity Scholarship are required to pay for an application fee of 5,000 THB.

Scholarship recipients shall represent RIC as Ambassador in attending RIC activities as directed.

Scholarship recipients only cover the total tuition fee. It does not cover the following: application non-tuition fees, medical insurance, remodule fees; trip expenses (if applicable) and other miscellaneous fees or expenses.

Scholars of Merit Scholarship , Creative Talent Scholarship, Post Graduate Scholarship and Equity Scholarship must maintain 90% attendance and pass the examination with minimum of B and above.

Scholars are allowed a maximum to sit for 2 times of examination. Re-module and examination is payable by scholars if necessary.

Scholarship will be terminated should scholars unable to meet the minimum requirement in academically or due to personal misconduct