Best Normal: Mega Projects Design in the New Normal
We met Jules, Nattha Soontornvinate, our Interior Design alumna and the founder of Double V Space, who came up as a warm-up speaker for Raffles International College and Assumption University's "Best Normal" seminar in the previous Raffles Newsletter.
In this issue, we welcome you to the featured speaker, Young Wei-Yang Chiu, who will speak about mega project design based on his professional experience as well as his thoughts on design in the new normal era. 
He currently runs his own company, Quality Innovation United, after more than 20 years in the field. But before that, he worked for Foster + Partners for almost 19 years, contributing to major projects such as Beijing Airport Terminal 3, Saudi Arabia's Haramain high-speed rail, Dubai's Index Tower, London's Principal Tower, and the YachtPlus Luxury Yacht.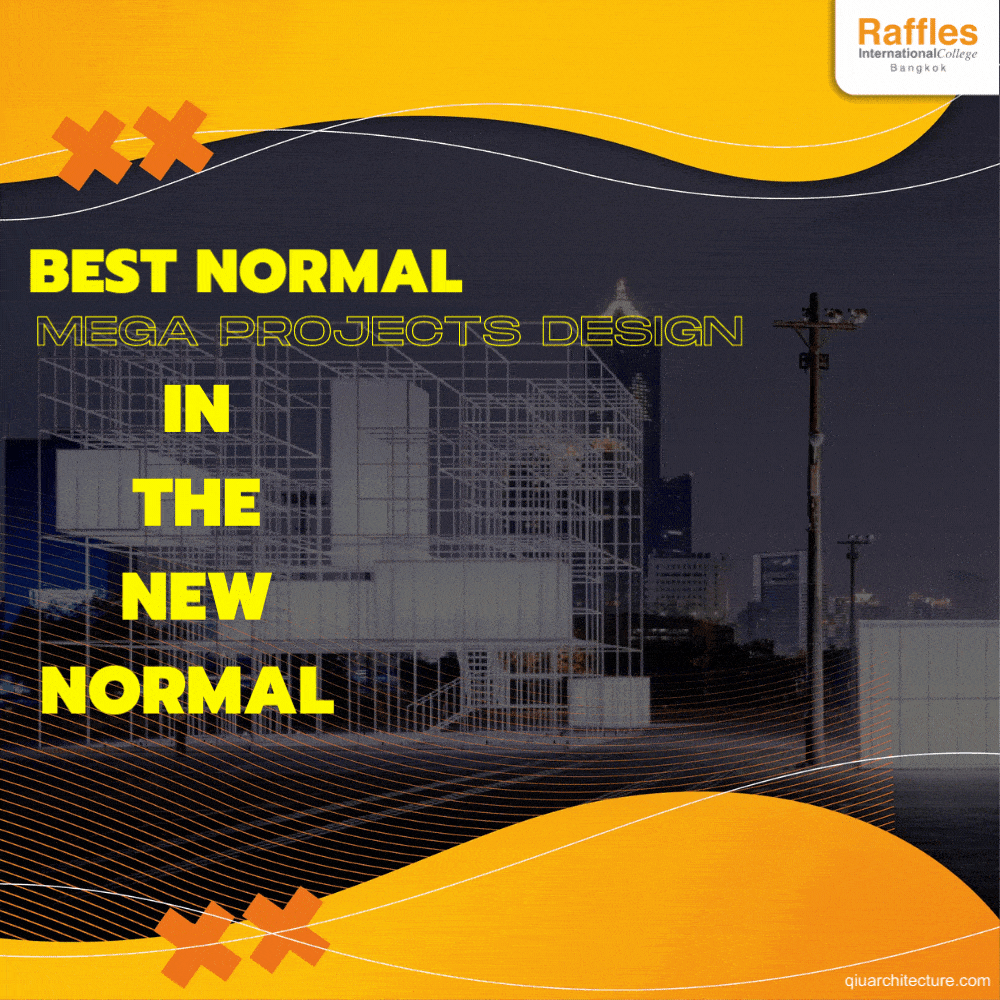 After 2008, he began focused on Asia Pacific projects, which required him to travel extensively, probably over 3000 hours in the last few years. Vanke in Guangzhou, Sany Intelligent Manufacturing Park in Shenzhen, Unicorn Island in Chengdu, China Merchants Bank Global HQ in Shenzhen, Hongqiao SunnyWorld in Shanghai, Guangmingcheng Hub in Shenzhen, and Nanshan Technology Finance City in Shenzhen were among the many interesting projects he worked on. 
DJI Headquarters in Shenzhen
Being a part of DJI HQ in Shenzen was one of the most wonderful opportunities for him because DJI is one of the world's most successful companies recently, as they are the leading company for technology such as drones and cameras. But it's the design of DJI that amazes him, not the company's market value. He sees the company as expressing the owner's ambition to be the best through design, which he finds very inspirational. "This isn't a regular shelf; it's a one-of-a-kind effort." It is tailor-made to DJI workplace culture and how they work, with a centre and an open floor plate," he stated. "They really wanted smaller teams," he explained, "not a huge team that would fit into a regular office floor plate, but a little smaller floor plate that would allow teams to work independently, in a secure environment, and sometimes competitively." They can experiment and develop things in the office space, which is similar to a workshop. Employees are given well-planned amenities, such as the lobby, which was created to resemble a gallery to reduce stress in the workplace. 
The exhibition space is no longer like a light sales centre; instead, it resembles a temple where you can think, dream, and pray. The important thing is that he keeps the company's culture and philosophy throughout the design process.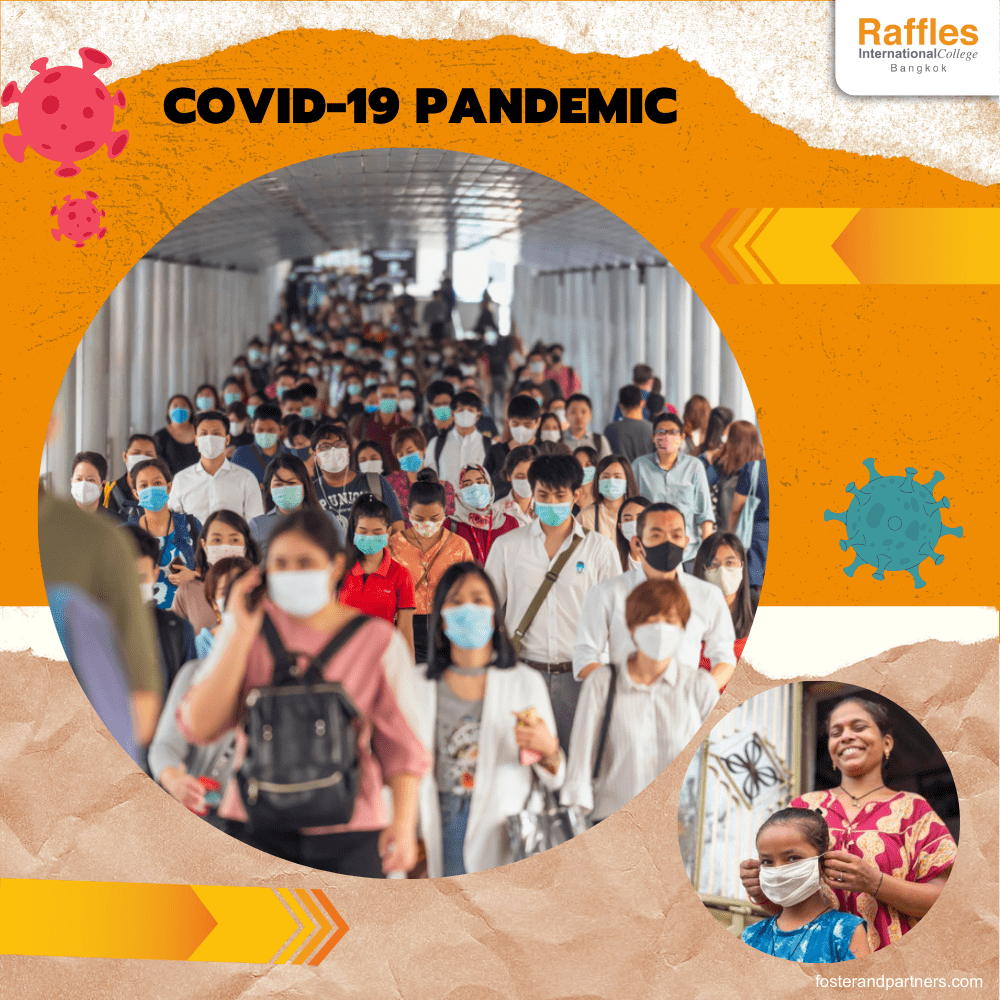 He previously stated that he used to travel frequently and spent a large amount of time on planes, but that he would no longer travel after 2020. With this situation, Young mentioned public health and urbanisation as signs that people are living longer, with life spans ranging from 40 to 80 years in the Victorian era to the present. People's health is improved as a result of urbanisation, better cities, and more efficient and available resources. And we can do it even better today, as seen by the cholera outbreak in London in 1854, which pushed people to lead a healthier lifestyle and live in a healthier environment. As a result, they constructed an urban park that is still used by millions of people today. They grow to be extremely valuable assets to the city. As a result, we can use the pandemic to our benefit in the future. 
Health includes not only physical but also mental and social well-being. So when we talk about a healthy city, we're talking about a lot more than that. Healthy streets and neighbourhoods must be promoted. For example, if you have to travel 1 hour to work and another hour home, you have lost more than one working day in a week. However, because you only work from home during the pandemic, the travel time is zero. You just want to go places where you can walk over. The 15-minute city theory states that you can walk or bike anywhere in 15 minutes. People will start to have something engaging and much more sustainable if we do this in every city. Come to the Healthy Street, where you'll find cleaner air, lower noise levels, and perhaps less density and traffic. There are more bike lanes. During the pandemic, you can see all the streets, and there's a focus not just in London, but around the world, on how to reuse the streets because you don't want to be inside, you want to be outside. People might walk more instead of driving. It is a behaviour adjustment that can be made, and it will be made easier if the city provides nicer streets to walk on.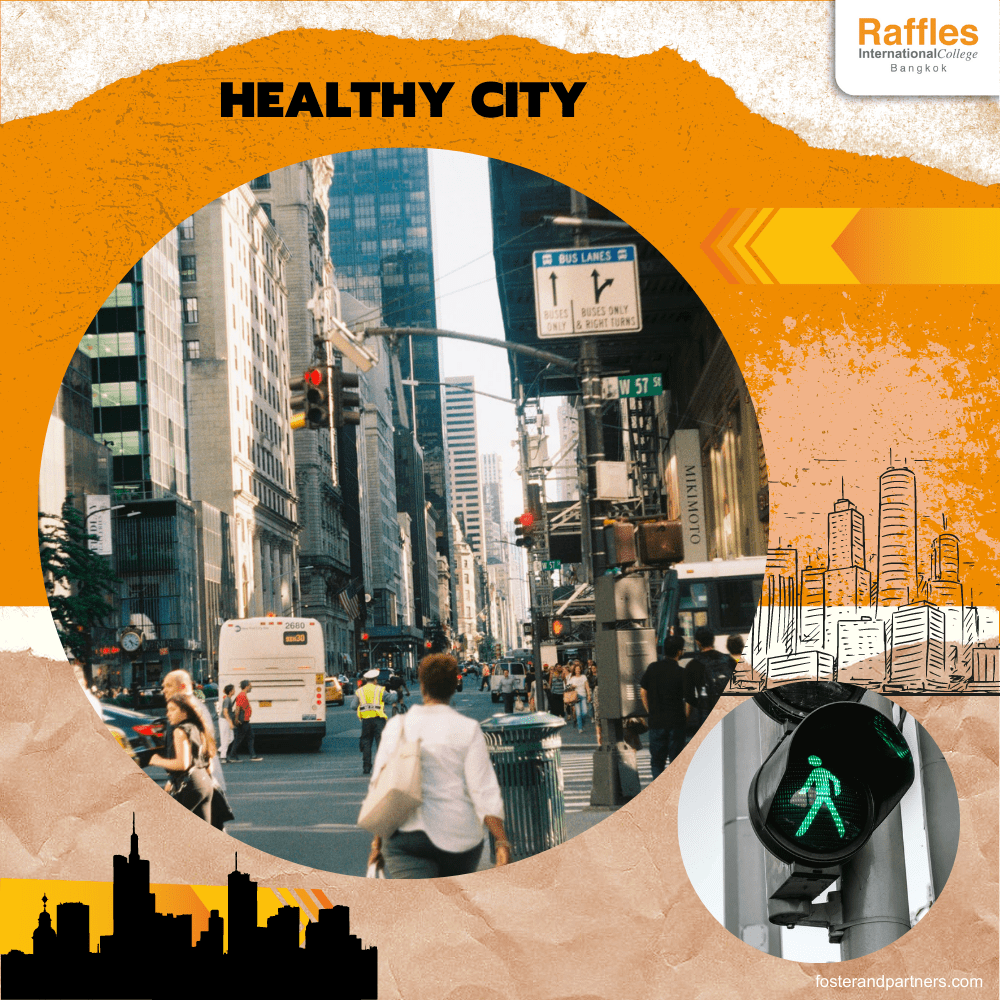 About Quality Innovation United
 During the pandemic, Quality Innovation United was formed. It was created in the era of social distance and conference calls, and its operational model is quite different. It's a small company because it's a start-up. There aren't thousands of people involved, and they aren't all in the same place. They desired to cover the same amount of equipment as before, but with fewer people. Another effort for QIU is to export design from some of these local bases, such as Asia or other countries. There's always another layer of symbolism in structures, which is fascinating in terms of how they view buildings and how they interact with Asian philosophy and culture.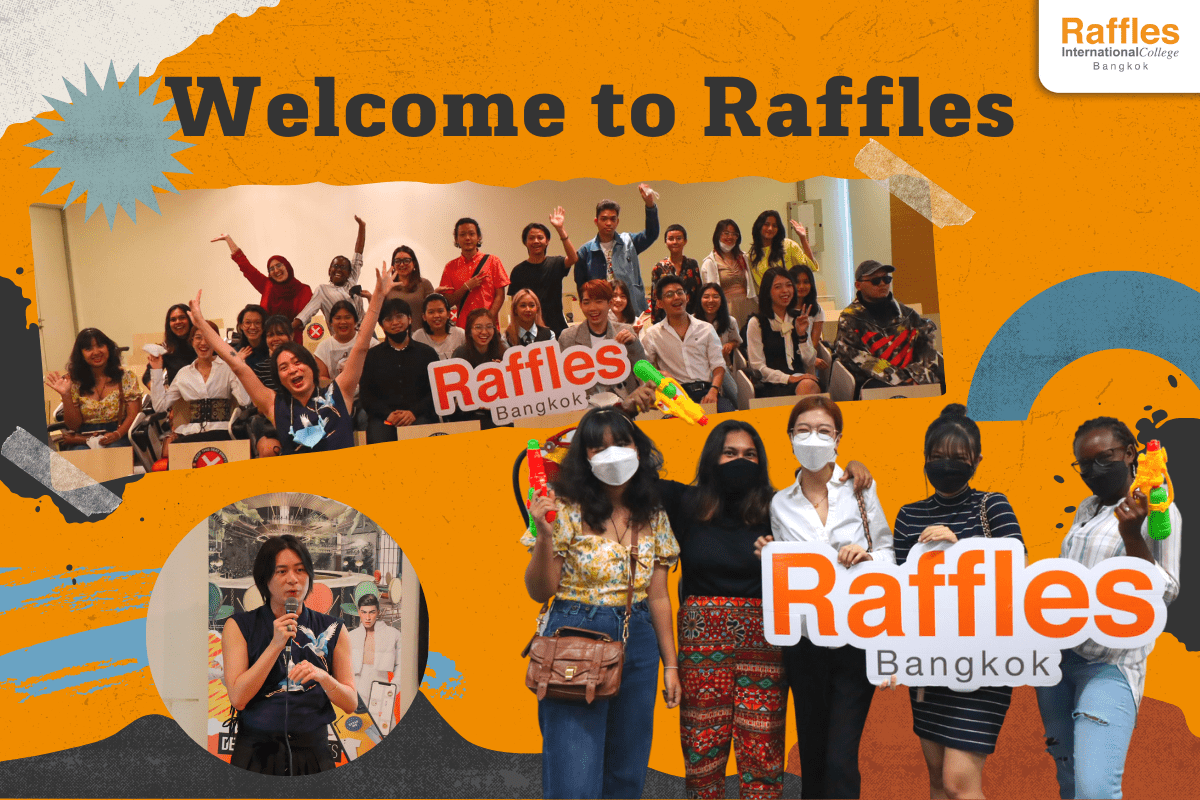 On Friday, April 8, 2022, we open the auditorium doors to welcome our new students to Raffles International College. During this time, the students have the opportunity to meet with lecturers from each programme, including Miriam and Mike from Fashion Design, Juergen from Visual Communication, Digital Media Design and Game Design, Gabriella and Ned from Product Design, Charisma from Psychology, Parvez from Business, Wynn from Interior Design and Valentine from Fashion Marketing and Management. Once again, we extend a warm welcome to all of our students to the Raffles International Collge Bangkok and wish you the best of luck in your academic and personal endeavours while studying and living here. 
The Thailand Pass website has been updated with new information. This change, which is effective from 18 April 2022, according to the announcement, will allow travellers to arrive on any day other than the date originally approved in their Thailand Pass application as long as the arrival date is no more than seven days either side of the original date approved in their Thailand Pass application. 
Everyone, even Thais, who are travelling to Thailand at the current must register for a Thailand Pass, regardless of whether they are arriving via the Test & Go, Sandbox, or Alternative Quarantine programmes. The following is the announcement… 
"Applicants can use their approved Thailand Pass QR Code to enter Thailand on different date of arrival if the new date of arrival is within 7 days before or after the original date of arrival as indicated on the QR Code. Please note that applicants are required to show proof of revised hotel accommodation that corresponds to the new travel dates, and non-Thais are also required to show proof of insurance with at least 20,000 USD coverage for medical treatments in Thailand for the entire duration of their revised travel itinerary. Failure to produce these documents may result in denied boarding. Further note that each Thailand Pass QR Code can be used only once." 
Source: Thailand Pass 
Find the hotel desk with QR code
Tourists at Suvarnabhumi airport are recommended to download a new QR code that was given out on Wednesday in order to easily find the hotel counter where they had made a reservation and avoid long lines. 
Unhappy tourists seeking in vain for their hotel's name after leaving the luggage pickup area were the cause for the airport's decided to implement the new QR code. 
With over 400 hotels were represented at the time by just eight counters in Suvarnabhumi. To help with the overcrowding, the airport has opened nine new counters. 
Kittipong Kittikachorn, the airport's general manager, said the QR code would let users know exactly which counter to go to. 
The airport collaborated with Thailand Tourism Authority, hoteliers, and travel agents to create the QR code.