Reserve Your Virtual Seat and Get Set For "Raffles Online Open House"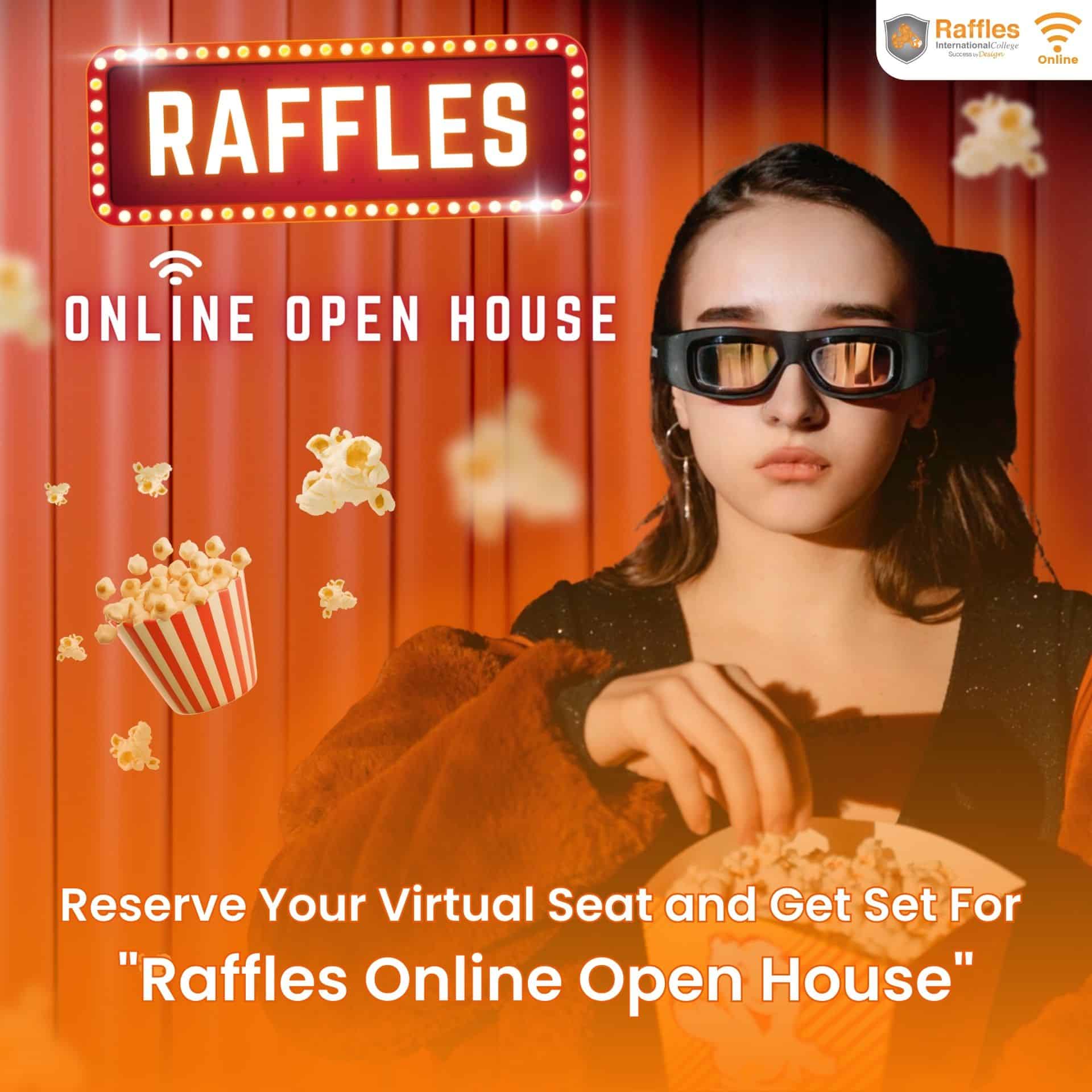 You are cordially invited to join the forthcoming "Raffles Online Open House" scheduled to take place on November 25th, 2023, from 1:00 PM to 2:00 PM (GMT +7). This exclusive event will be broadcast on Zoom, and we're confident that you'll have an unforgettable experience. Come and join us for this one-of-a-kind opportunity to discover what Raffles International College (RIC) has to offer. We can't wait to meet and share our passion with you!
You are about to experience an online open house like never before! We understand that choosing the right university or college can be somewhat challenging, that's why "Raffles Online Open House" is here to simplify the process for you. You'll be exposed to an impressive array of exclusive content that includes fun stories about college life, experiences, travel, and special deals that are only exclusive to this event.
What to Anticipate.
About Raffles
Discover and investigate the programmes that best suit your aptitude, goals, and aspirations! Regardless of whether you have a preference for business or design, You will undoubtedly get a glimpse of your tastes through a survey in our world-class programmes and learn more about raffles.
Facility and room tours
Get the chance to take a virtual tour of our state-of-the-art classrooms, studios, library, and other learning spaces. You will get a sense of what it's like to study at Raffles.
Live talk with our lecturers
In addition, you'll be able to engage in a live discussion with our lecturers during a Q&A session. This will give you the chance to ask questions and share information about the programs that interest you.
Register for free today to secure your spot at the Raffles Online Open House. Don't miss out on this opportunity to explore your future options and get to know us better. We look forward to seeing you virtually there!
The event will be set up on November 25th, 2023, from 1:00 PM to 2:00 PM (GMT +7).
Bringing Art to life through motion graphics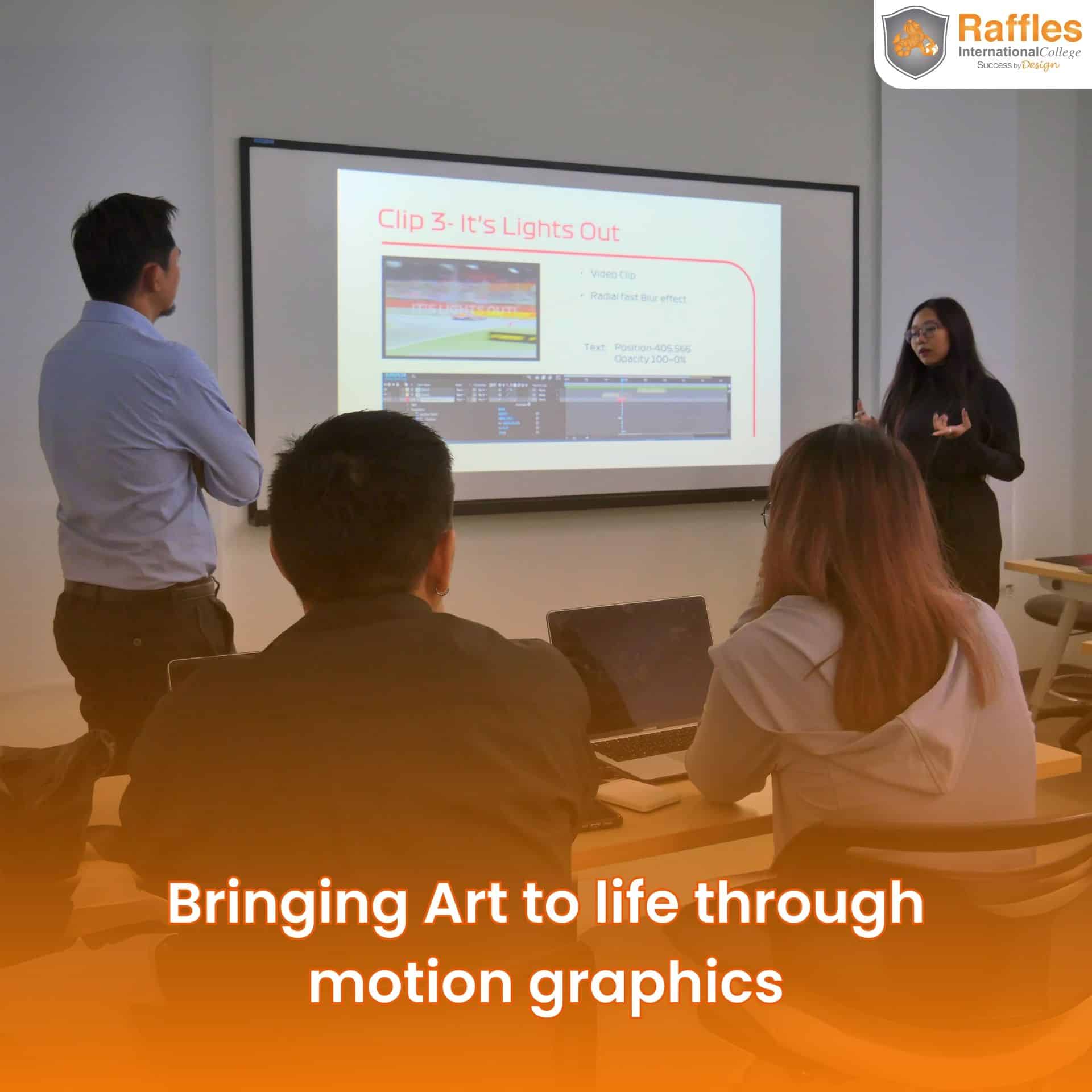 Raffles International College recently organized a Creativity Project on Motion Graphics for Multimedia and Graphic Design Students. This project served as a platform where students could learn the fundamentals of graphic design and bring their ideas to life.
Students were challenged to develop their project according to their lifestyle or level of happiness. They were required to showcase their incredible skills and convey their emotions to engage the audience in a way that was unique to them. As a result, the anticipation for the conclusion of their project was heightened. 
Throughout their course, students had been introduced to various techniques, including creating motion graphic videos based on 2D pictures or video footage. They gained knowledge on how to incorporate effects and motion into their typography to make their videos more captivating. Timing was also crucial, as they had to determine when to pause and when to move. Upon finishing their projects, they received constructive feedback from their lecturer, which proved to be very beneficial.
 The project turned out to be very valuable for the students, as they gained a lot of knowledge about the art of animation and how to make still images and raw videos more realistic. Additionally, they were able to develop impressive techniques for expressing their emotions in a clear manner. These skills will certainly be of great benefit to them in the future
Raffles Joins the RIS Thai University Fair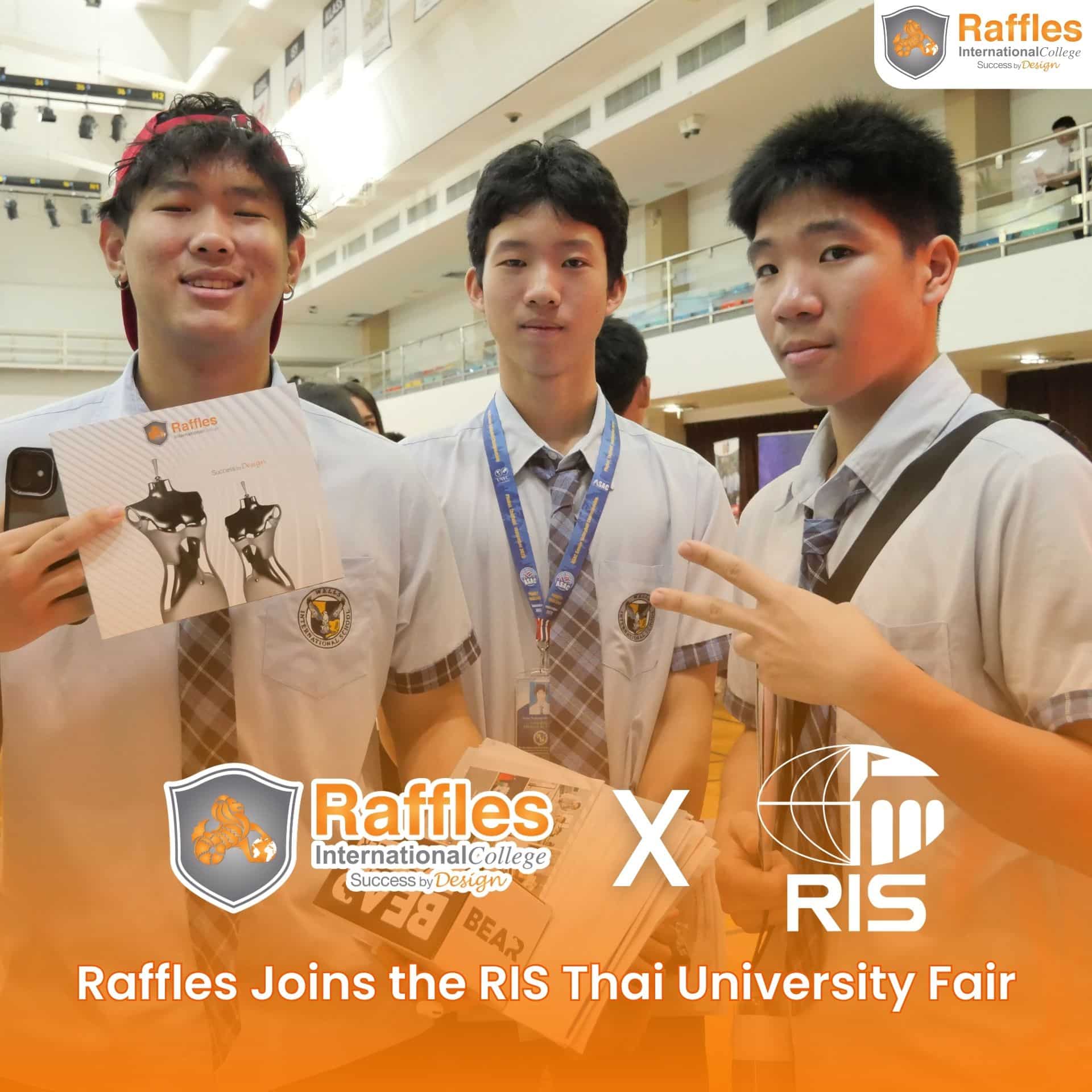 Our college, Raffles International College, had the privilege of participating in the RIS Thai University Fair held at Ruamrudee International School (RIS) on November 2nd, 2023. We were delighted to meet and interact with students from different schools who attended the event, and we would like to express our gratitude for the warm welcome extended to us by Ruamrudee International School.
At the event, we had the opportunity to showcase our programmes and provide some valuable information about Raffles. We put in a lot of effort to set up an attractive booth that highlighted Raffles' exceptional features and the wonderful learning atmosphere that students may enjoy while studying with us. It was a delightful experience connecting with the students who visited our booth.
Students could easily contact our informative staff with any queries they had, and we were more than happy to offer comprehensive details on the programmes, eligibility requirements, and more. To further demonstrate our appreciation, we distributed some snacks to the students who stopped by our booth, which were warmly welcomed by everyone.
The RIS Thailand University Fair was a successful event, due to the exemplary management of the organizers and the enthusiastic attendance of all students and other participants. We are thankful for the chance to interact with students and are eager to welcome them to our institution in the future.