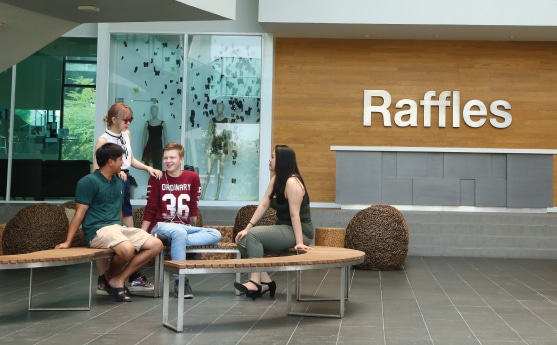 You will gain a worldly perspective on your education due to a mixing of cultures from a wide array of backgrounds. You'll not only make friends from abroad, but you will become more culturally aware about people of different nationalities pushing you to be a global citizen.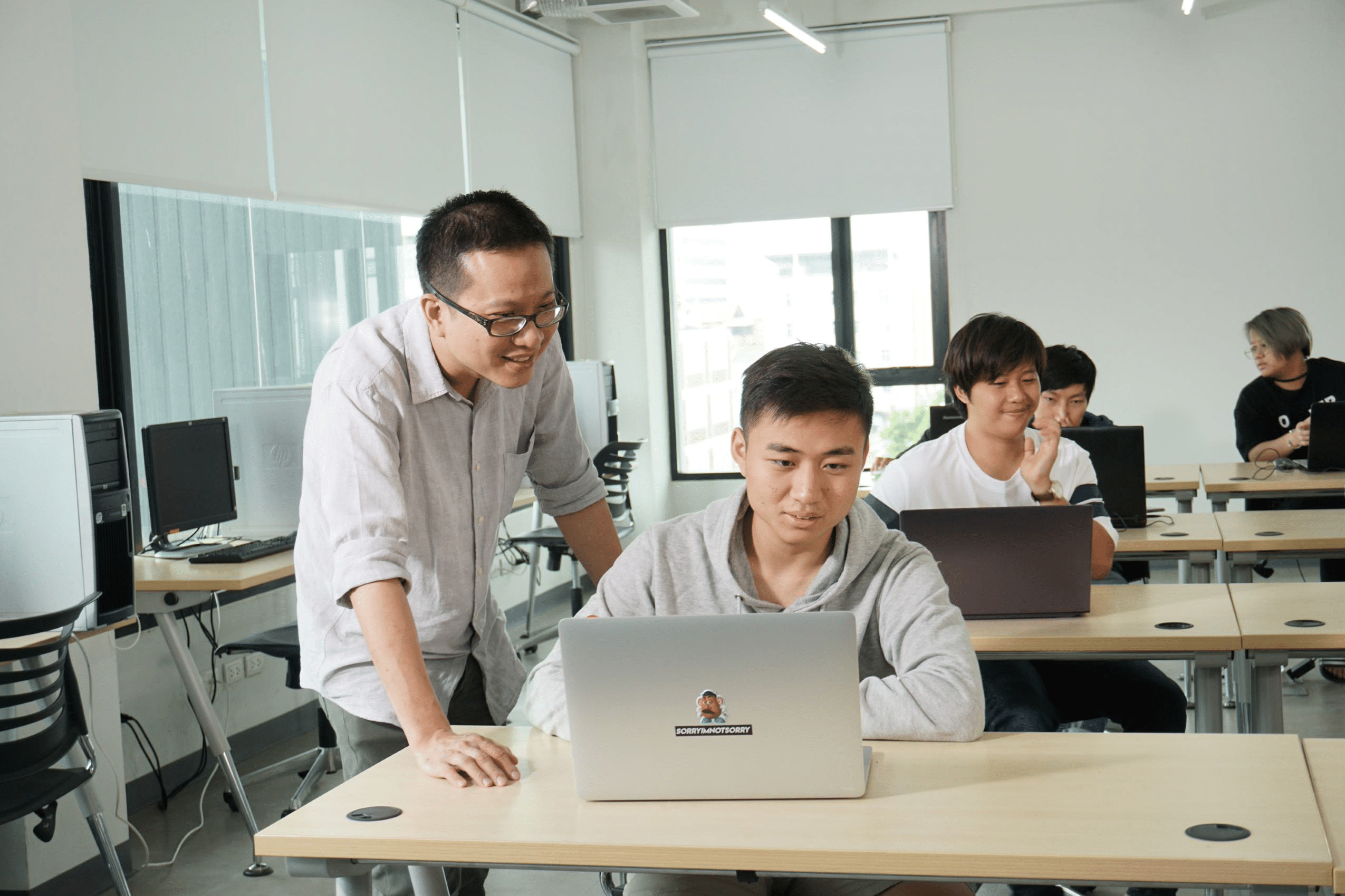 Close Communication with lecturers
At Raffles, there is close communication between the teacher and the students with small class sizes. The classes are deliberately proportioned to make sure that the highest quality academia is provided for each individual student's pedagogical needs.
Raffles is the largest private education provider in Asia pacific with 12 campuses in 9 countries. There is the opportunity to experience education from a different cultural perspective by studying at another campus abroad.
Raffles International College Bangkok is located on 22,500 square metres in the Bangna District. The Raffles ethos is encapsulated in our architecture. Our buildings assimilate seamlessly into the lush vegetation which act as the lungs for the school. The buildings remain functional while the design remains contemporary.
Our spacious layout serves to enhance our student's creativity supporting students through their journey of academia.
The Raffles campus consists of seminar rooms, classrooms, workshops, studios, student lounges, and a library with the latest equipment and technological applications, enabling interactive learning experiences.
At Raffles, students indulge in simple elegance that unfurls the sophistication of designer elements, where they can mingle and establish networks with their peers of different nationalities.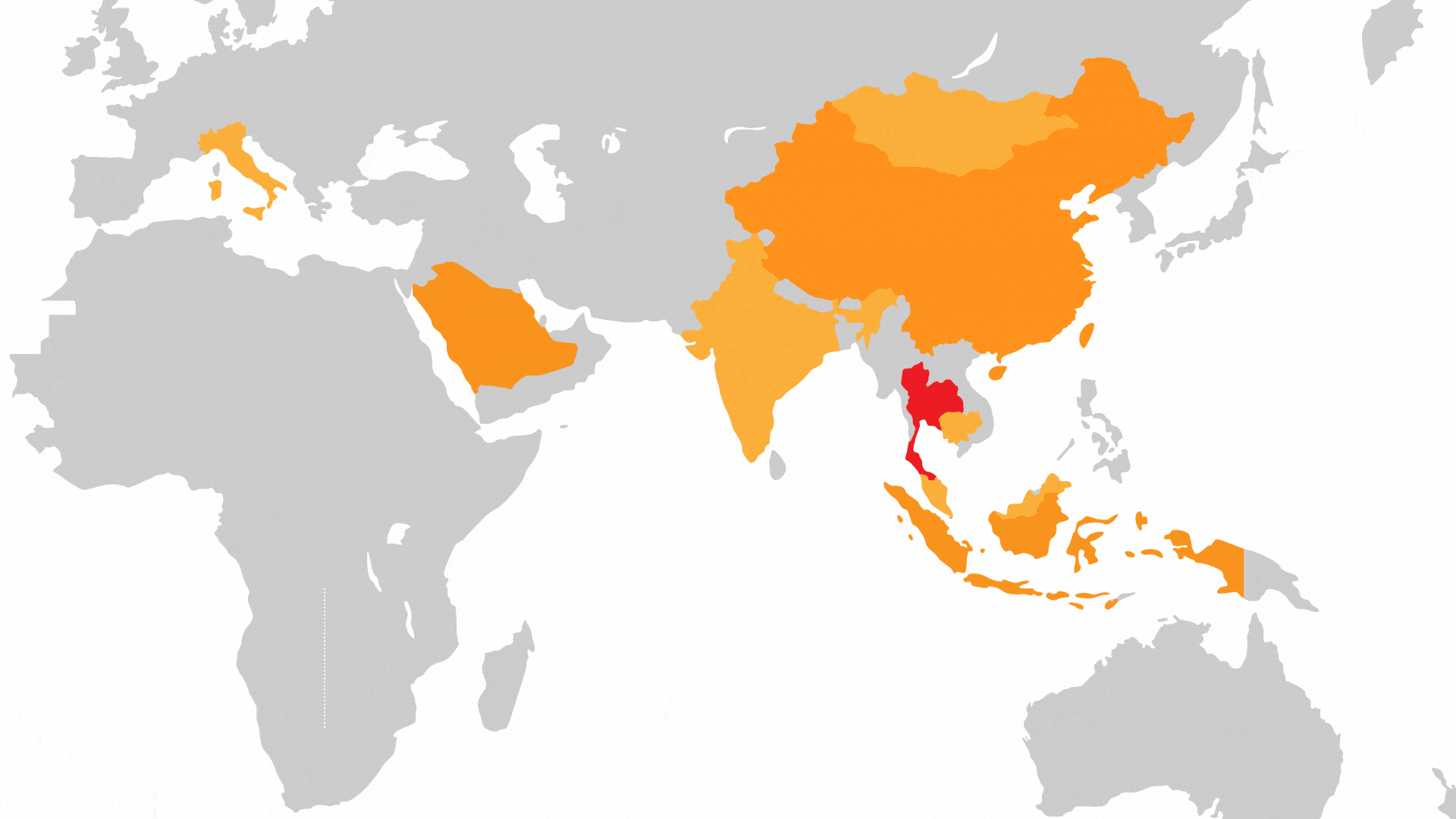 "Bangkok" the capital of Thailand
Bangkok is brimming with unparalleled beauty, diversity, and unique attractions that are truly one of a kind. It is a city with the charm of majestic palaces, awe-inspiring architecture, and a rich cultural heritage that reflects the essence of Thai traditions.
Whether it's the delightful cuisine or the friendly's people, everything in Bangkok exudes a warm and welcoming charm. It is no wonder that Thailand is often referred to as the "Land of Smiles."
Bangkok is a must-visit destination that captures the hearts of travelers from all around the world.

(+66) 2 - 021 - 5666
(+66) 6 - 3226 - 9333